Internet Backs Dinner Host Not Catering To Vegan Request: 'Unreasonable'
The internet has backed a dinner host who has refused to cater to guests who are doing "vegan weekends."
Catering to the needs of various dinner guests can be a challenge, especially if they have a wide range of dietary requirements. But for one host, the needs of a vegan weekend couple were a step too far.
In a post shared on Mumsnet, user Just1moreq asked if she was being unreasonable for not making any vegan dishes for her gathering. Her comment appeared to have struck a nerve as 277 comments were left under the post.
The user said: "I'm cooking for 10 tonight. Five couples, in the group there is someone who has a nut allergy and someone who has celiacs.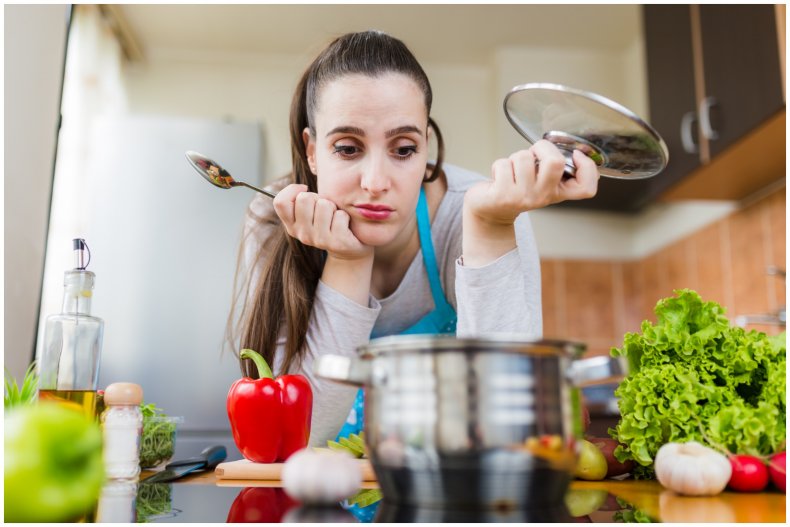 "One of the pairs has just called to say they are doing vegan weekends to reduce their carbon impact. They are just checking that something tonight will be suitable.
"I've said it won't but that they are more than welcome to bring stuff. Am I being an unreasonable a***."
According to a 2021 Statista Global Consumer Survey, 3 percent of Americans follow a vegan diet while 59 percent do not follow any nutrition rules.
Unsurprisingly, the post attracted many comments from other Mumsnet users who backed the host's decision not to cater to the guests.
One wrote: "So they are giving you about six hours' notice of a challenging dietary requirement? I would want to tell them to f*** off and not bother coming. Realistically, I would tell them to bring something for themselves."
Another added: "Their reasoning makes no sense if they're going out for a meal. Presumably, you've already bought the stuff. It's a sunk cost in terms of carbon, so getting more stuff would only increase their carbon impact."
A third commented: "It's completely up to them if they want to eat vegan a couple of days a week. But with a few hours notice for the host they can make that Monday and Tuesday instead."
Mumsnet is one of the most popular forums on the internet where people share their concerns. Earlier this year, a woman's "vindictive" wedding gift divided the internet after they read her post on Mumsnet.
In the post, a newly married woman explained how a close friend gave her an envelope containing a card, which included a note that her wedding gift was concert tickets that she never paid for.
The bride later texted her friend to apologize for not having paid her back and insisted it was a one-off.