At the Table: Olympics, Beijing, and Chinese food | News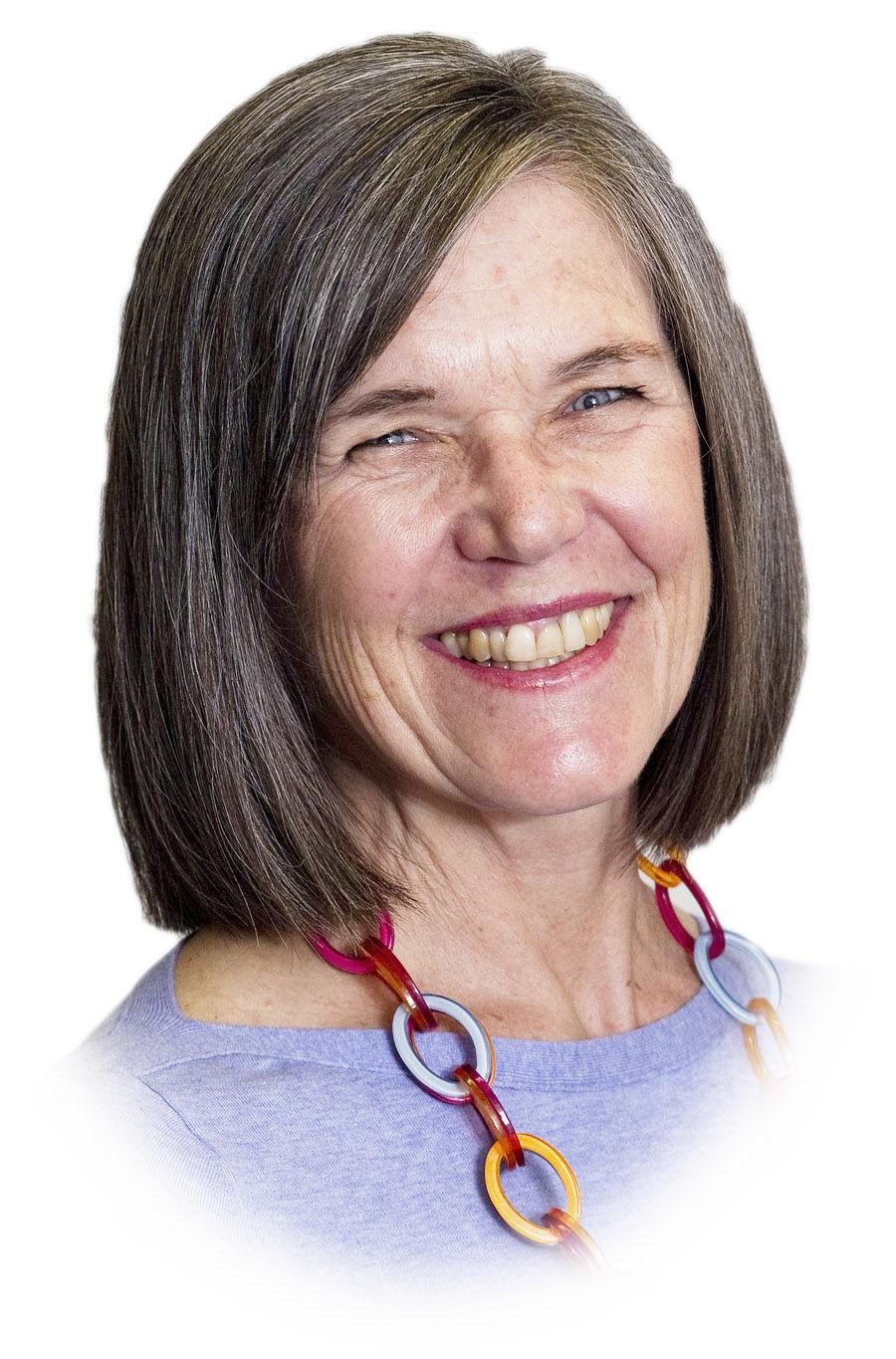 Watching the Olympics' opening ceremony, I was struck by how very … well, Chinese it was. If you put aside politics for a moment, (admittedly a difficult task,) I felt the welcoming sentiment when those drummers chanted the classic Chinese phrase, "Friends have come from afar, and how happy we are."
I had just arrived in New York City, to visit my son, Ian, and his partner, Lydia. The start of the Olympics coincided with Chinese New Year, one of my favorite holidays in the world. Lydia had grown up in Hong Kong, Singapore and Malaysia, and they prepared a welcome feast to celebrate the New Year with me.
The table was laid with a beautiful steamed red snapper, crunchy stuffed and fried lotus root, fried rice with bits of vegetable and egg, sweet and sticky mahogany pork ribs, and bok choy, a slightly bitter green, sauteed in sweet soy sauce. It was delicious.
In Chinese culture, it is important for families to travel back home for the New Year, and here I was, to be with my son, who happened to live in the city where I was born. Lydia's twin sister and her mother had recently moved to New York, so we became a small family circle that weekend. Lydia's mother had also grown up in New York.
Being with them brought back memories of my time in Hong Kong, where I lived for two years in my mid-20s. I was especially interested to talk with Lydia and her family about the cultural differences in how people eat in the East compared to the West.
Before retiring in 2020, I ran a Great Books reading program for kindergartners for many years at the Montessori Children's House, and shared my Hong Kong experiences as part of our cultural studies. But I often wondered if my perceptions from living there were indicative of the rest of China. After all, it was a long time ago, and Hong Kong was still a British colony when I lived there.
When we talked, they confirmed my recollections and added their own insights. Most "dinner parties" are not held in your home but in restaurants; home is reserved for family gatherings (with some exceptions of course.) In restaurants, the noise level grows as everyone aggressively fights for the check at the end of the meal, but it will be the host who pays (and everyone participating already knows this.)
Food is served family style, with a rice bowl, chopsticks, and a ceramic spoon for each guest. Servers place the dishes of food in the center of the table, often on a lazy Susan, to be shared. Soup may not necessarily be the first course. The only drink served is hot tea, to aid your digestion.
It is bad luck to cut your noodles, but exceedingly polite to slurp them loudly (you really like them!) You can also slurp your soup and it's perfectly fine to bring the bowl to your mouth. Likewise, you can hold your rice bowl right under your chin to catch whatever may fall as you eat. If you clean your plate, the host may wonder if you are still hungry and press you to have more. Better to leave some food on your plate, a sign that the meal was so delicious you ate too much and can't possibly eat anymore.
When someone puts food on your plate, it is a sign of closeness and friendliness. At my first Chinese banquet, I was given the fish cheeks by the host, and found out later this was a great honor. I hope my initial hesitation was not considered a slight. I did really like them! This would happen repeatedly during my stay, and I ate many unrecognizable foods that a smiling host would place on my plate.
It is hard to understate the importance of food in the Chinese culture; consider, for example, the common greeting, "Have you eaten rice today?" Shopping for fresh food is a daily ritual for every household. Yet while shopping the outdoor markets, you will also find a dizzying array of preserved foods (dried jellyfish, anyone?) used in cooking to add some funk or umami. My photos stand as proof to my memory: live chickens in a basket on the sidewalk, rows of pressed duck hanging in a shop window, vibrant green vegetables alongside bulbous tubers, a giant slab of tofu, ready to be cut to order.
There are special foods that appear at various times of the year, such as snake for soup in the winter to keep you warm. I have a vivid photograph of snake sellers at the street market holding up a dangling live snake to entice buyers. Fat sticks of sugar cane also emerge in cooler months; the pressed juice offered by the glass to thirsty shoppers.
During my time in New York, we stumbled upon a very special treat. As we exited a restaurant in Chinatown, we stood at the top of the stairs and watched a Lion Dancer perform right in front of us.
The Lion Dance represents the story of a dragon awakening at New Year's, hungry and in search of food. Buddha helps the townspeople who fear the dragon by luring it to a bowl of food they set out, before scaring the dragon away with firecrackers and banging drums. In New York, the Lion Dancer bent down over the bowl of lettuce and oranges, then sprayed the audience with lettuce as the loud drums shooed him away. It was great fun!
The important lesson I learned as a guest in another country was to appreciate rather than judge the differences in our cultures. Most people are very grateful when you travel to experience their way of life. It also helps to see people, not politics, as the definers of a society. With the many visitors to our region, we also have the opportunity to share our culture, and welcome them.
Offering food is a great way to show "friends have come from afar, and how happy we are."
Strange-Flavor Eggplant
Makes 2 cups
1 – 1 ½ lbs. large Western eggplant
Aromatics:
1 T. finely minced garlic
1 T. finely minced fresh ginger
¼ C. thinly sliced green and white scallion rings
½ t. red pepper flakes
Sauce:
3 T. soy sauce
3 T. brown sugar
1 t. rice vinegar
1 T. hot water
2 T. corn oil
½ t. sesame oil
Thinly sliced scallion rings, for garnish
Preheat oven to 475 degrees. Prick eggplant in several places with a fork and place on a baking sheet. Roast until fork tender, turning once, about 20 – 40 minutes. Remove eggplant and slit it lengthwise. While still warm, remove stem end and peel eggplant, scraping the flesh from the skin to retrieve the pulp. Place pulp in a food processor and process until smooth, or mash by hand with a fork.
Combine aromatics in a small bowl. Do the same with the sauce ingredients, stirring to dissolve sugar. Heat a large wok or skillet over high heat until hot. Add corn oil, then reduce heat before adding the aromatics, stirring until fragrant. Add the sauce ingredients and stir until simmering. Add eggplant, stir well to blend everything together, and heat through. Remove from heat and taste, adjusting with more red pepper, brown sugar, or vinegar. Stir in sesame oil.
Allow to cool, preferably refrigerating overnight to allow flavors to develop. Serve spread on scallion flatbreads or crackers with a sprinkling of scallions.
— Rose Hollander, adapted from "China Moon Cookbook"
Chinese style ribs
Serves 4
1 – 1.5 lbs. St. Louis style pork ribs
Vegetable oil for browning
Aromatics:
1 star anise
1 cinnamon stick, broken in half
4-inch ginger, peeled and minced
2 shallots, peeled and minced
4 garlic cloves, peeled and minced
2 dried red chilies, rehydrated and seeded (choose a chili based on your preference for heat)
Sauce:
1 C. Chinese rice wine (or water)
2 T. brown sugar
1 T. hoisin
1 T. oyster sauce
2 T. light soy sauce
2 T. dark soy sauce
2 T. rice vinegar
Preheat oven to 350 degrees. Heat a Dutch oven over medium high heat and add oil until hot, then add ribs, turning to brown on all sides. Remove to a plate.
Add a little more oil if needed, then add the aromatics, stirring until fragrant, about 2 minutes. Add the sauce ingredients and stir to dissolve the sugar, then add ribs, bone side up, and add enough water to cover the ribs by an inch or so. Bring to a boil, then cover the pot and place in the oven. Braise ribs about 3 hours depending on the thickness of the meat (the aim is fall off the bone tender.) When ribs are tender, place pot back on the stovetop, remove lid and cook over medium heat to reduce the sauce until quite thick and dark colored (it should coat the back of a spoon) about 15 minutes. Serve with steamed rice.
— Ian Hollander, adapted from "Spice and Pan"